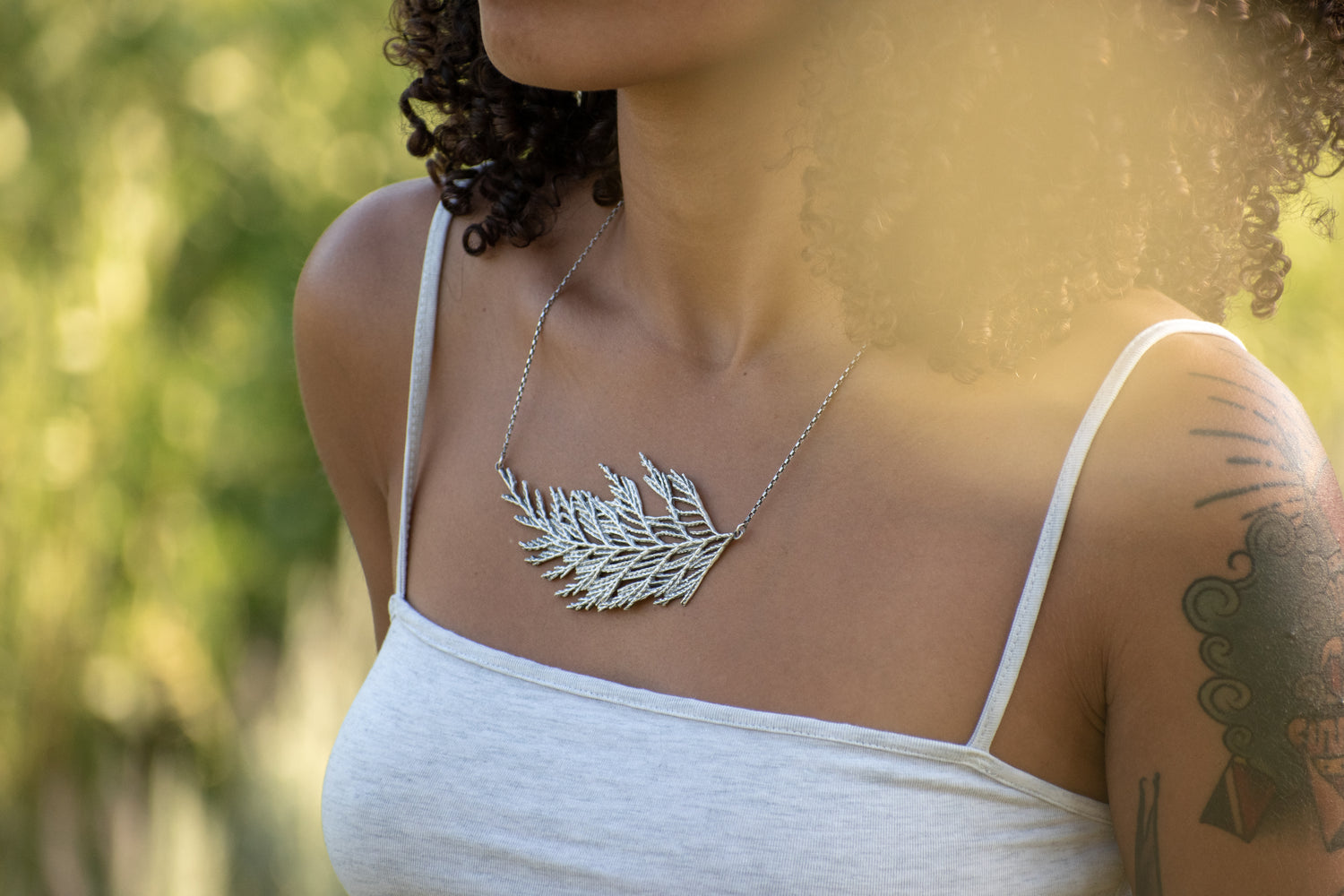 Welcome to The Cedar Collection, a tribute to lush evergreen forests and the exquisite charm of cedar. This collection celebrates the artistry of nature, revealing the captivating details that unfold within every cedar sprig.
Browse the collection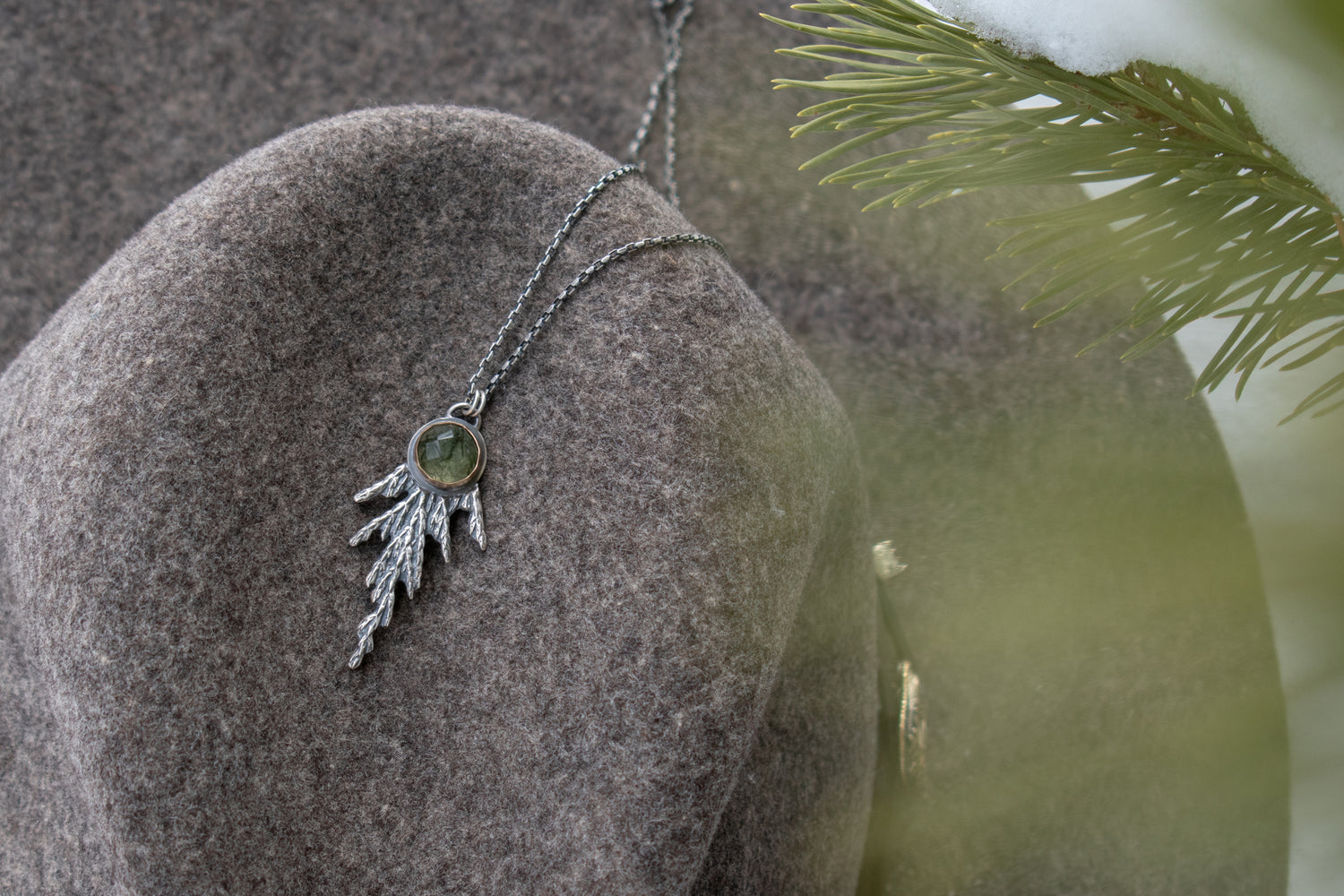 Handcrafted with sterling silver, 14 karat gold, green rutile and green sapphire, these designs capture the essence of the forest. Each piece serves as gentle reminder to pause, observe and appreciate the whispers of the natural world.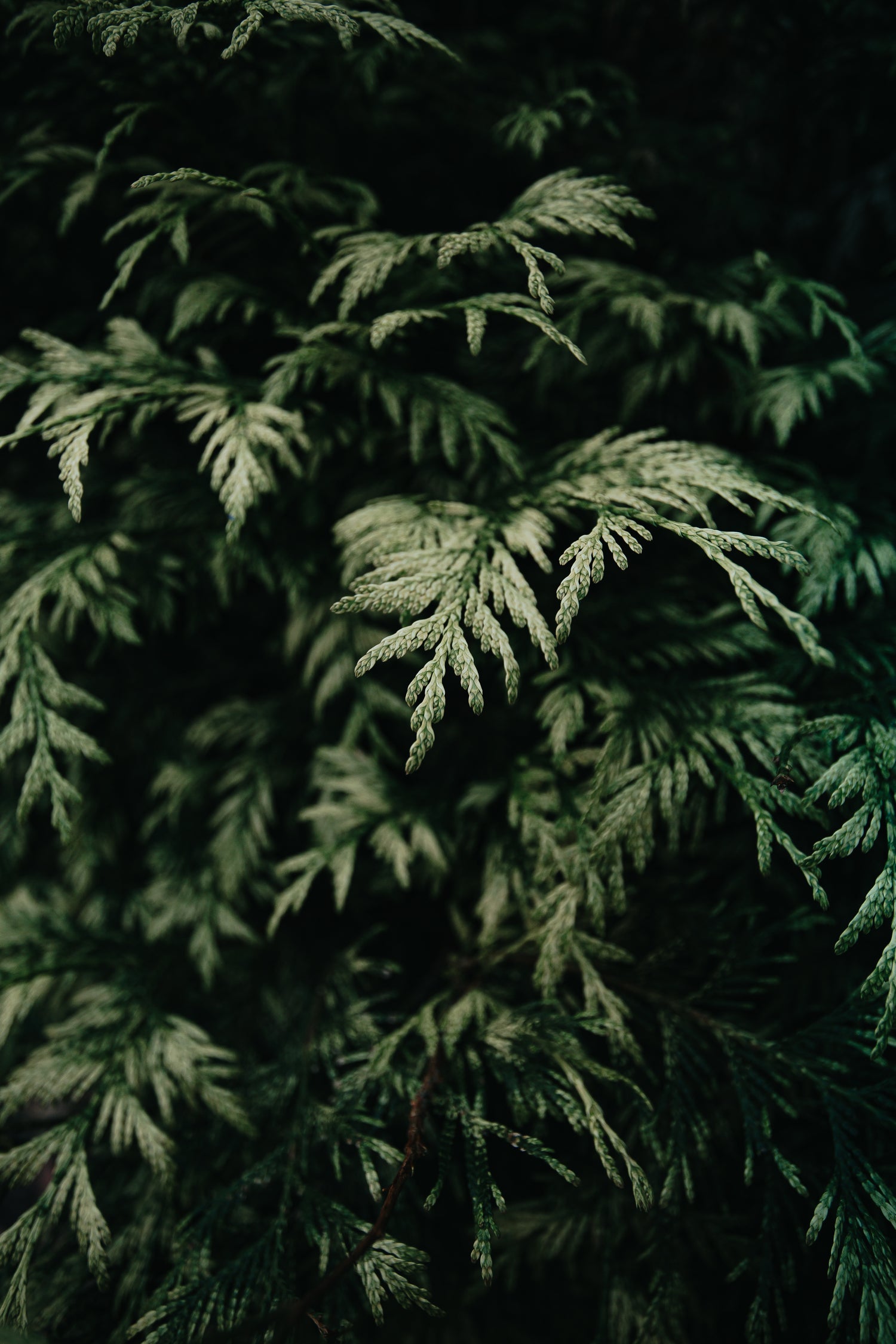 These pieces were brought to life using impressions of live cedar sprigs, preserving the very essence and texture of cedar indefinitely. I consider each of these cedar creations, along with my other botanical pieces, as handmade silver fossils, embodying the timeless beauty and enduring spirit of nature's treasures.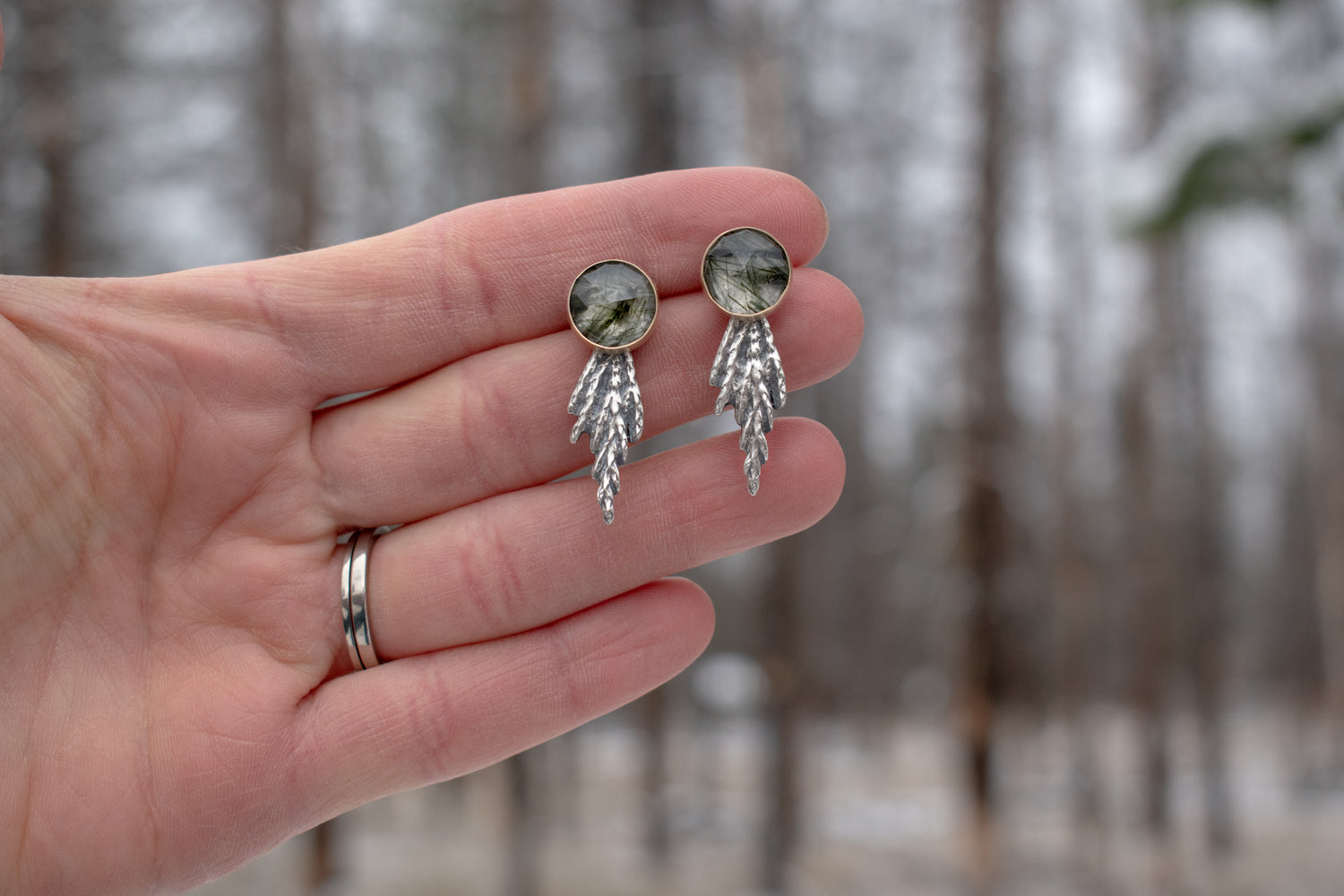 Cedar Ear Jackets
The Cedar Ear Jackets are a versatile accessory and can be worn three different ways. They're a wearable symbol of embracing the hidden wonders of the world around you. They serve as a gentle reminder to seek out the hidden beauty in the forest, beckoning you into a world of enchantment that eagerly awaits your discovery.
Shop Now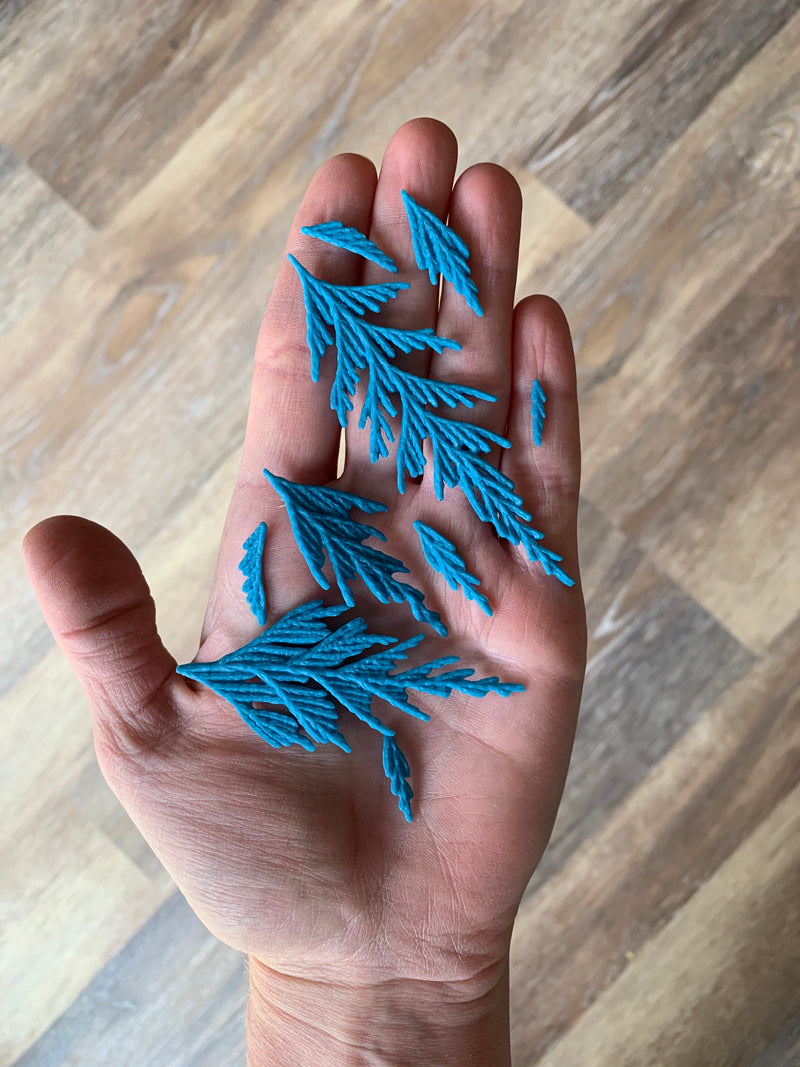 Cedar sprigs were pressed into clay, creating intricate impressions. Molten wax was then poured on top of the clay, bringing wax models to life. Each was then transformed into solid sterling silver using the lost wax casting technique. The silver cedar sprigs were finally handcrafted into wearable works of art using traditional metalsmithing techniques.
Please note, some of the pieces pictured were limited edition offerings and are no longer available. To avoid missing out on future limited edition pieces, join the community!