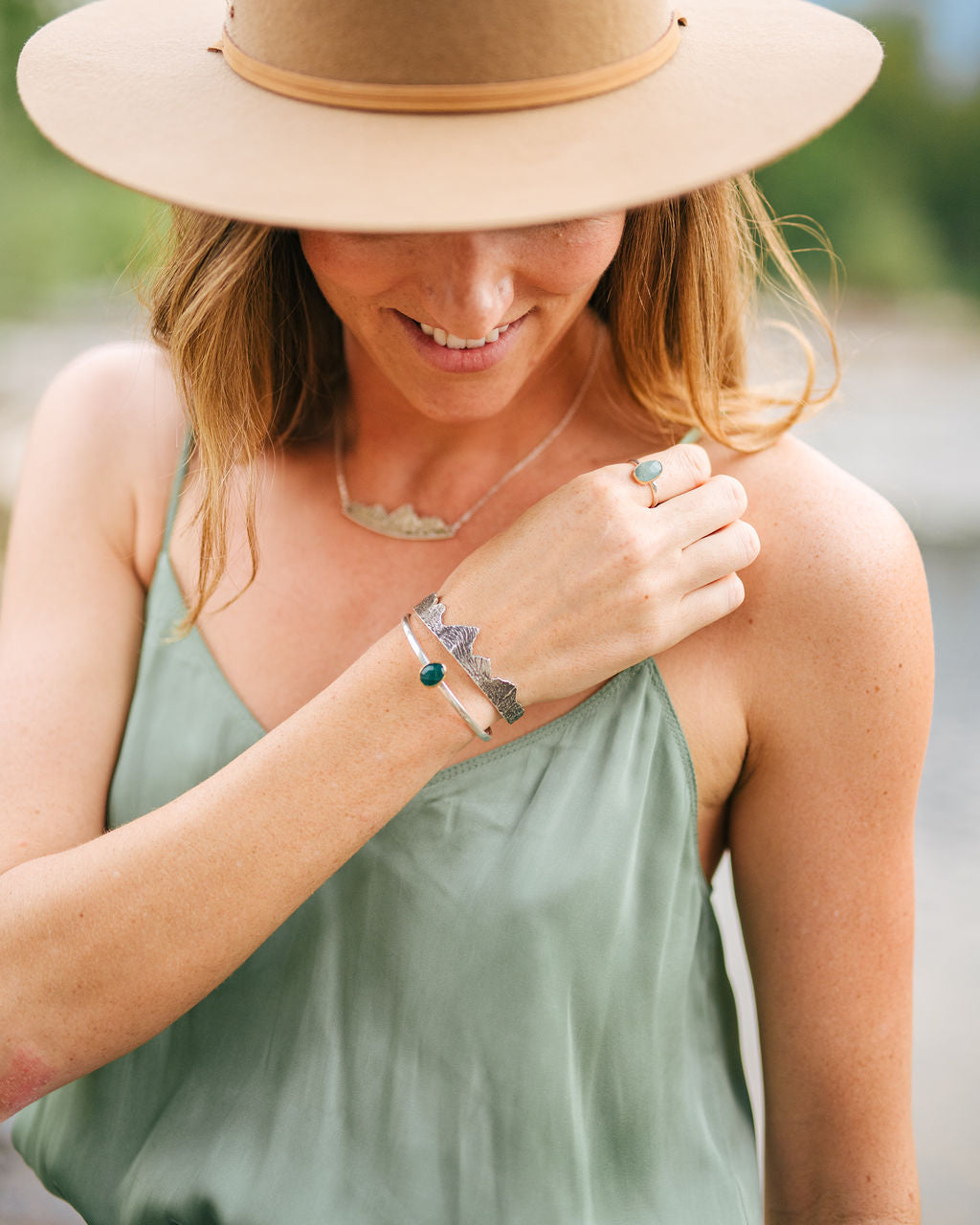 Welcome to The Teton Collection, a blend of the enchantment that thrives in the majestic landscapes of the Tetons. These handcrafted pieces are designed to transport you to serene moments by tranquil waters or amidst awe-inspiring mountain vistas. They serve as cherished reminders of your connection to nature, inviting you to slow down, immerse yourself in the beauty of life and find stillness in peaceful surroundings.
Browse the Collection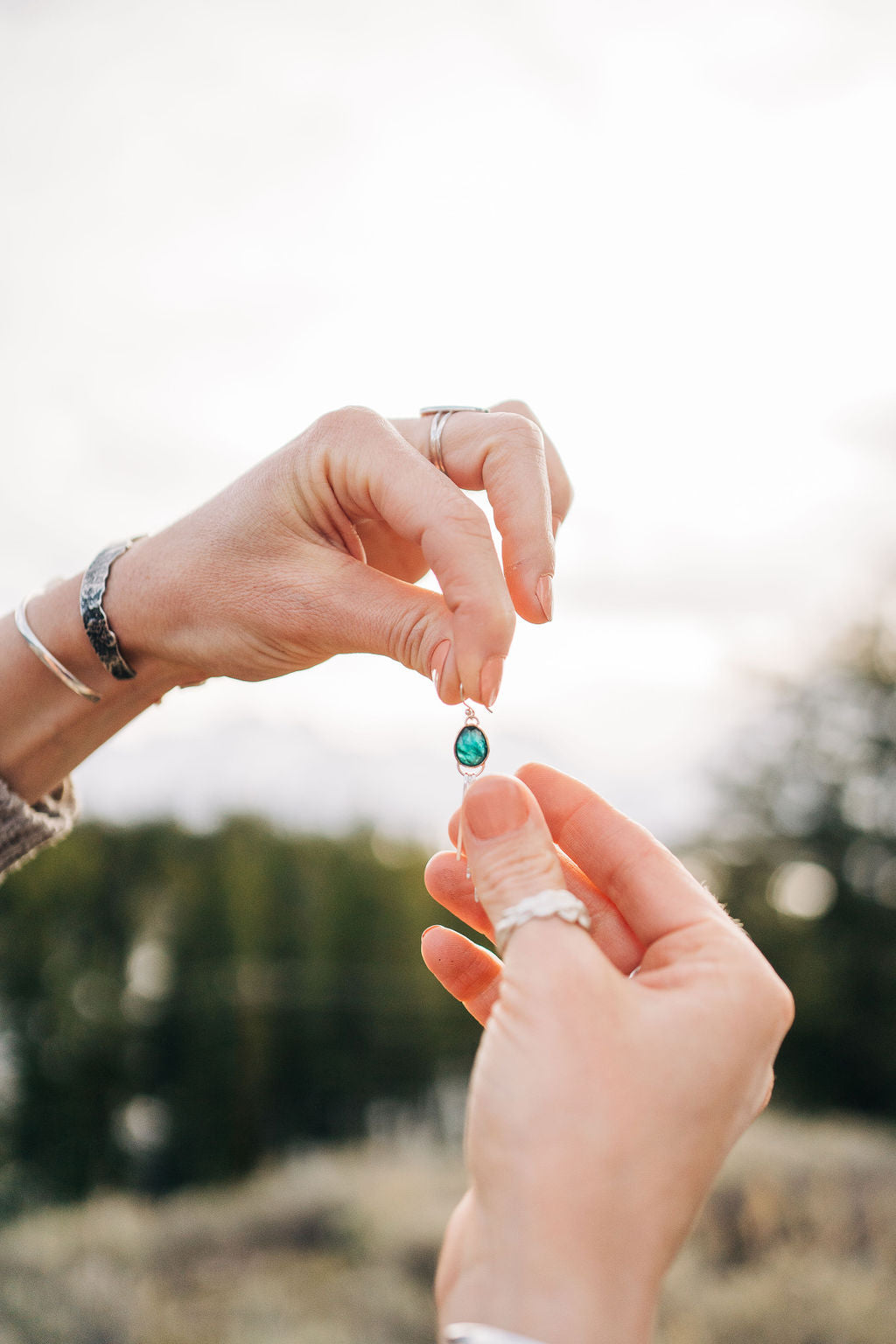 Grandidierite
At the heart of this collection lies grandidierite, a rare mineral chosen for its stunning teal hues reminiscent of the pristine glacial and alpine waters that grace the Tetons.
Shop Grandidierite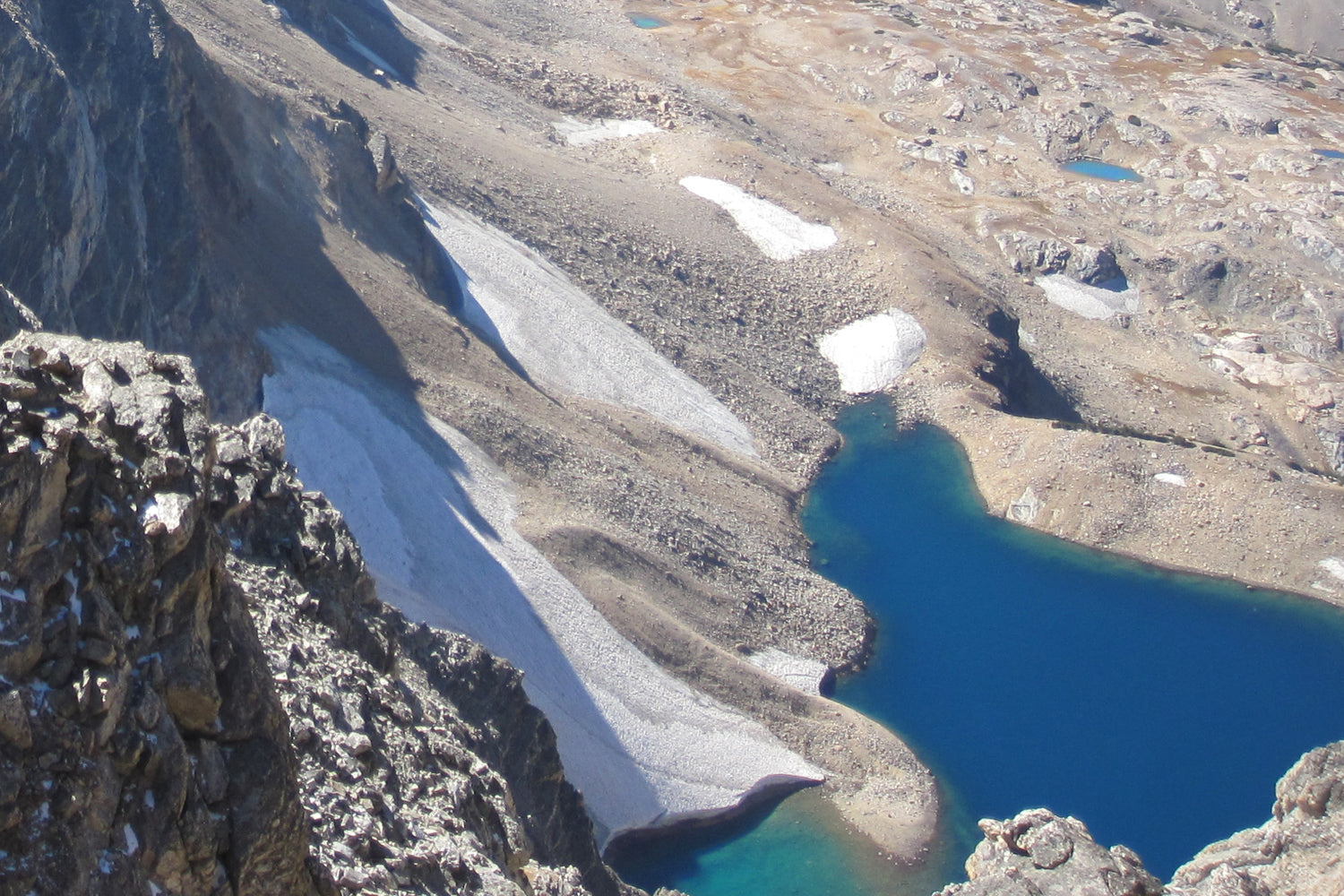 Just as nature revels in boundless diversity, each stone possesses its own unique characteristics with a vast range of color and opacity. As you gaze upon and adorn yourself with these pieces, may you feel the calming and renewing essence of these colors, drawing you closer to the serene energy of these natural wonders.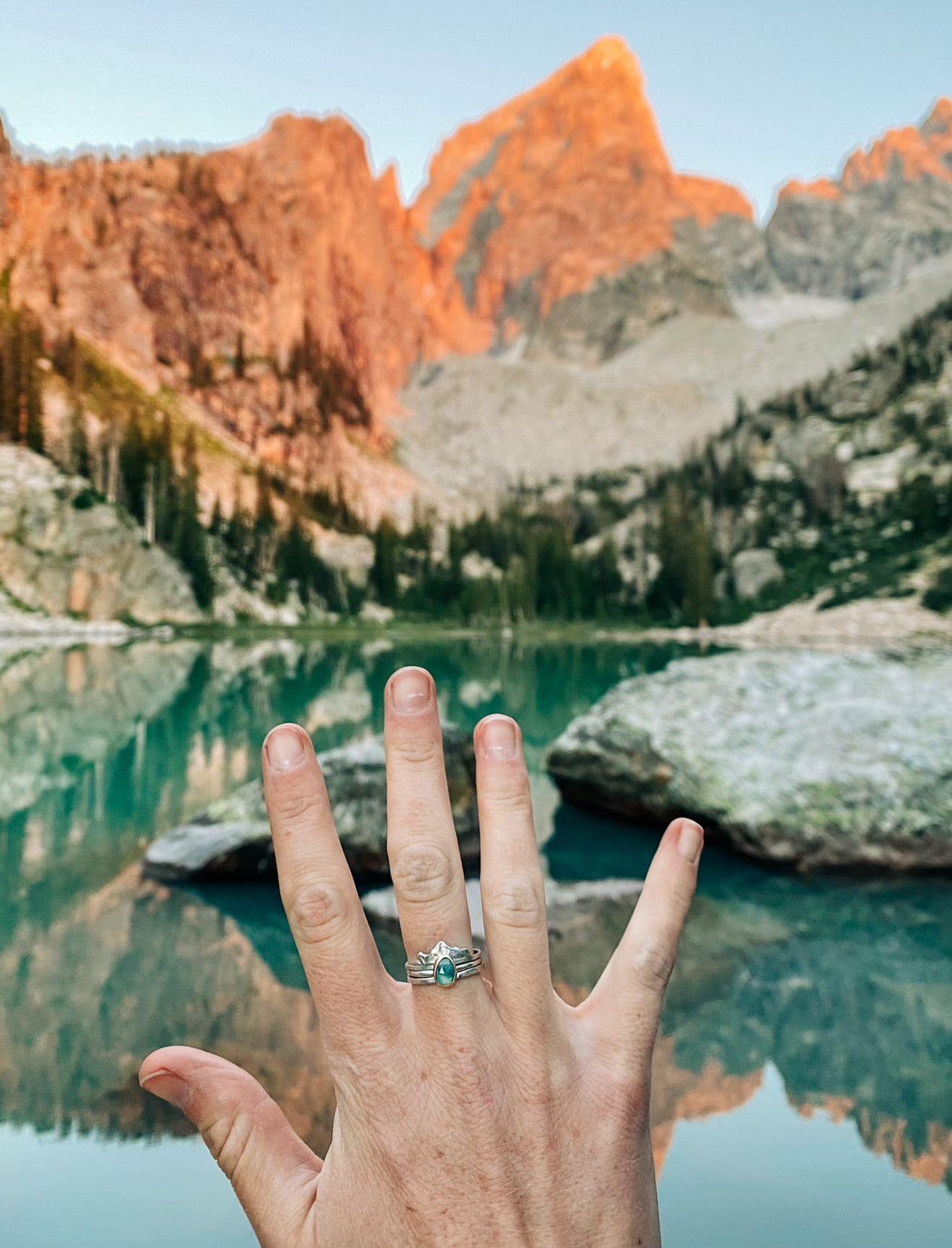 Mountain Stacking Set
Layer a Grandidierite Stacking Ring beneath a Mountain Stacking Ring to resemble a lake at the base of the mountains.
Create a stacking set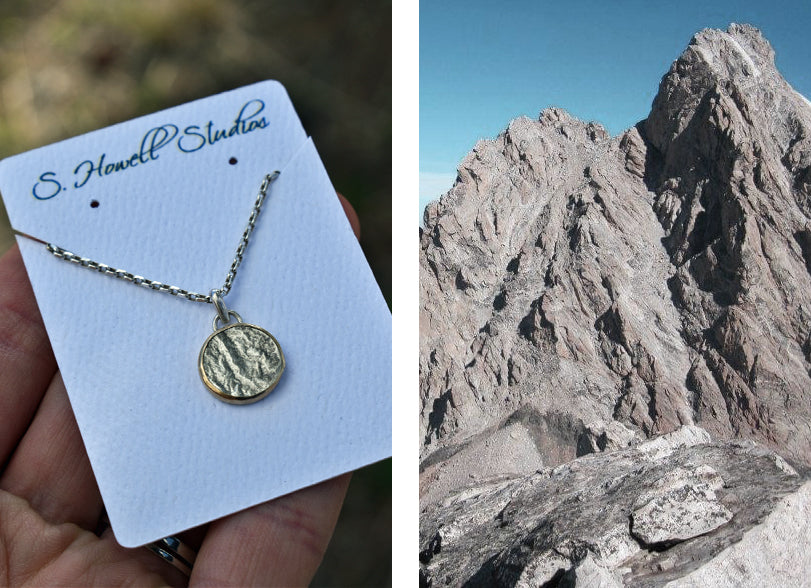 Mountain Texture
Delve into the captivating world of intricate details with the simple yet intentional mountain texture pieces. Designed to inspire a mindful approach to life, they encourage you to slow down and embrace the often overlooked wonders that surround us. While a magnificent landscape may catch our eye with its mountains, trees and rivers, this necklace beckons you to discover the hidden treasures that lie within closer observation.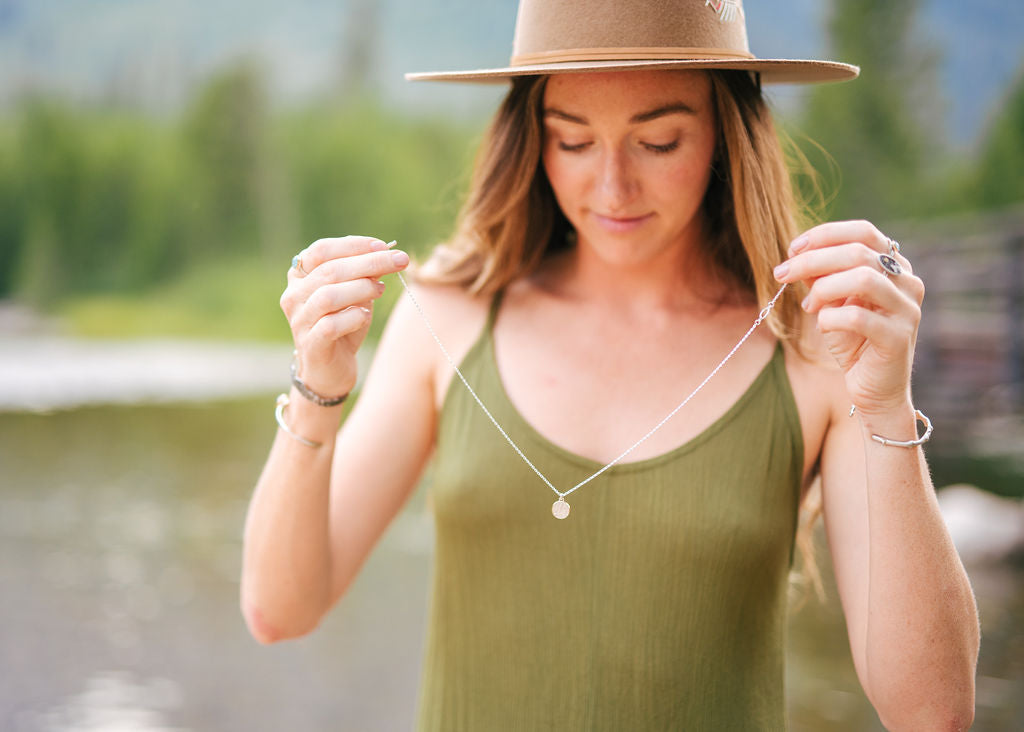 "I wore the Mountain Texture Necklace today and every time I caught my reflection I was surprised how striking this little pendant is! I don't know how something so simple can be so arresting, but it is. Add that to your message about slowing down to notice things, and this may become my unexpected favorite piece I have of yours." -Betsy
Mountain texture necklace
Please note, some of the pieces pictured were one of a kind or limited edition offerings and are no longer available. To avoid missing out on future limited edition pieces, join the community!